See How Much Money We Can Save You!
Credit Counseling and Debt Consolidation in Wyoming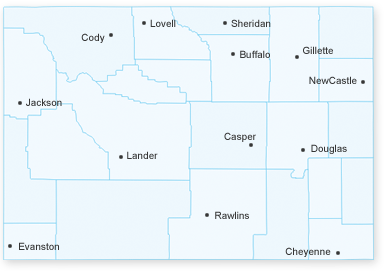 We can help you get out of debt in Wyoming. Call us at 1-800-589-1643 to find out how!
Strengthen Your Finances Today
CreditGUARD of America, Inc. understands that juggling multiple credit cards or a combination of personal loans and medical expenses can quickly become stressful. This is why we offer valuable financial advice through our Wyoming credit counseling and debt management services.
We have provided friendly and affordable credit counseling for more than 20 years, and are proud to offer services in the state of Wyoming. Learn more about our credit counseling and debt consolidation services, or browse our financial advice to find helpful tips for managing your money. Call us or fill out a form today to find out how we can help with a free debt consultation.