See How Much Money We Can Save You!
States and Cities We Serve: Debt Relief for All Fifty U.S. States
CreditGUARD of America is proud to serve clients from sea to shining sea.
With full coverage of all fifty states, CreditGUARD has been able to help America get out of debt faster and stay out of debt!
CreditGUARD has saved U.S. citizens more than $1.7 billion in interest charges on debt in the nearly 30 years we've been helping people just like you.
Learn more about just how successful CreditGUARD has been in your state or hometown — click on your state or city to find out about how your neighbors have worked toward financial freedom with the help of CreditGUARD.
Ready to get started on a better financial tomorrow? Call one of our certified credit counselors today at 1-800-589-1643!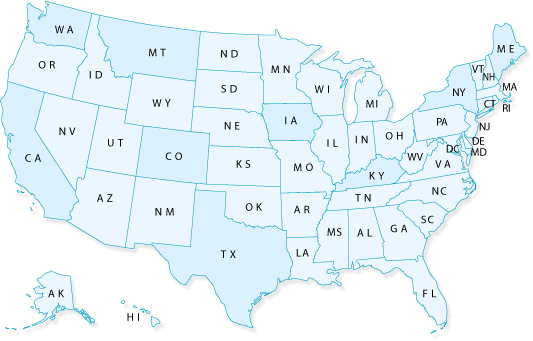 Find Your Location —  Click Your State
Or, scroll down to find your hometown and learn a bit more about how CreditGUARD has helped your friends and neighbors.