See How Much Money We Can Save You!
Credit Counseling and Debt Consolidation in California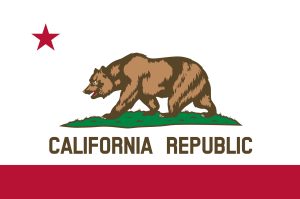 We can help you get out of debt in California. Call us at 1-800-589-1643 to find out how!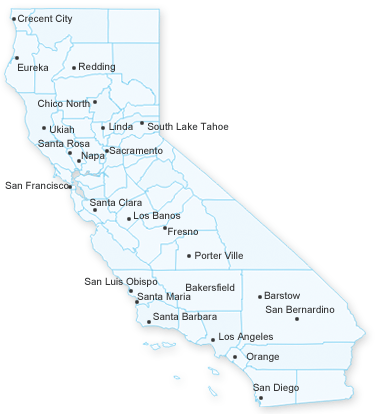 A Friendly, Affordable Solution to Debt
We understand that the recent recession has upended the lives of millions of American families. If you've seen your earnings decrease in recent years, you may be searching for answers to your financial predicament. Fortunately, California credit counseling services from CreditGUARD of America can help you manage and reduce your debt.
We take a comprehensive approach to the debt consolidation process. For starters, we offer a free "Debt Analyzer" calculator on our website that can estimate how much you stand to save using our California debt consolidation plans. It's easy to use and available at any time. To get started, just plug in each of your outstanding credit balances and your monthly payments.
The CreditGUARD Difference
CreditGUARD has offered debt consolidation and credit counseling services for over 20 years. Our trained professionals are committed to right-sizing your budget through a tailored program of debt reduction and budget management. We'll also provide you with helpful hints about staying out of debt in the future. As a staunch proponent of personal financial responsibility, we are committed to doing whatever we can to keep your finances in order.
California Statistics
| | |
| --- | --- |
| Average California persons per household | 2.45 |
| Average California client age | 46 |
| Average California client annual income | $32,812.90 |
| Average California client annual expenses | $29,039.25 |
| Average California client total debt | $14,554.49 |
| Average California client savings | $18,760.32 |
Our debt consolidation program in California is designed to reduce and eventually eliminate your unsecured debts without forcing you to make painful sacrifices. We work with hundreds of creditors around the country and can help you manage out-of-control balances on your credit cards, medical bills, and other such debts.
Fast and Easy California Debt Consolidation
When you enroll in California credit counseling with CreditGUARD, your debts will be rolled into a single monthly debt payment that carries a reduced interest rate. This process is faster than paying off one debt at a time. What's more, there's no limit to the amount of debt that you can consolidate. Call us at 1-800-589-1643 today to learn more about debt consolidation in California.
Clients We've helped in California
A Rancho Cucamonga, California client saved an estimated $17,735.68
A Whittier, California client saved an estimated $203,716.18
A San Pedro, California client saved an estimated $3,043.94
A Los Angeles, California client saved an estimated $9,735.17
A Riverside, California client saved an estimated $6,721.54
A San Jose, California client saved an estimated $12,317.45
A Riverside, California client saved an estimated $12,060.75
A South Pasadena, California client saved an estimated $10,857.42
A Arroyo Grande, California client saved an estimated $13,889.66
A San Diego, California client saved an estimated $4,105.70
Real Stories of California Clients
JP and his wife are full-time students, and he is in the Navy. The Navy pays for his tuition, but he is paying for his books. His wife gets a grant for school, but it barely covers her tuition and books. They live on-base in California and have about $6,000 total in unsecured debt on two military-issued credit cards. We were able to list both accounts on our debt management plan and ended up putting about $100 back in their pockets.
We helped a woman that was located in Imperial Beach California, who was referred by her mother who'd had great success through our program. She ended up getting behind on payments since her husband's income was reduced by 10% and she was not able to work full time since she was on heavy cancer medications. She owed a total of $12,000 in credit card and medical bills. On our payment plan, she was able to save $7,000 in interest and fees, and we were able to bring her payments back down to the minimum amounts she was paying before she got behind. She was excited to get set up with our program, and she finally stopped receiving calls constantly from her creditors.
A client near San Diego wanted information about the debt management program and how it could help them stay on track and get out of debt. After his spouse lost her job, they were down $2,500 per month in household income; they were in danger of falling behind. After reviewing their total debt of $12,333, we got them approved for a payment of $333 a month saving $65 a month. In just four years and six months, they were debt-free, having saved a total of $20,083.
A Sanger, California client had a 19% pay cut equal to $400 a month in lost income. Her daughter had just started college, and there was no assistance for tuition, books or living expenses. She was still paying off her student loans, so we assisted her with this as well. She was $8800 in debt and we were able to cut her monthly payment to $235 a month on her credit cards saving her $76 a month. Between our student loan help and our debt management program, this client was very happy to have solutions that saved her money and got her out of debt in just four years and two months.
Learn More about Our Debt Consolidation and Credit Counseling Services in:
More Cities in our Service Area
Acton
Adelanto
Agoura Hills
Agua Dulce
Alameda
Alamo
Albany
Alhambra
Aliso Viejo
Alpine
Alta Loma
Altadena
Alturas
Amador City
Anaheim
Anaheim Hills
Anderson
Angels Camp
Angelus Oaks
Antelope
Antioch
Anza
Apple Valley
Applegate
Aptos
Arcadia
Arcata
Arleta
Armona
Arnold
Agoura Hills
Arroyo Grande
Atascadero
Atwater
Atwood
Auberry
Auburn
Avalon
Avery
Avila Beach
Azusa
Bakersfield
Baldwin Park
Bangor
Banning
Barstow
Bay Point
Bayside
Bel Air
Bell
Bellflower
Belmont
Belmont Shores
Belvedere
Ben Lomond
Benicia
Berkeley
Berry Creek
Beverly Hills
Big Bear City
Big Bear Lake
Big Sur
Bishop
Blue Jay
Blue Lake
Blythe
Bolinas
Bonita
Borrego Springs
Bothell
Boulder Creek
Brea
Brentwood
Brisbane
Buellton
Buena Park
Burbank
Burlingame
Burlington
Calabasas
California City
Calimesa
Calistoga
Camarillo
Cambria
Cameron Park
Campbell
Campo
Canoga Park
Canyon Country
Canyon Lake
Capistrano Beach
Capitola
Cardiff
Cardiff-by-the-Sea
Carlsbad
Carmel
Carmel Valley
Carmichael
Carpinteria
Carson
Castaic
Castro Valley
Catalina Island
Cathedral City
Cayucos
Cedar Glen
Cedar Ridge
Ceres
Cerritos
Chatsworth
Cherry Valley
Chester
Chico
China Lake
Chino
Chino Hills
Chula Vista
Citrus Heights
City of Industry
Claremont
Clayton
Clearlake Oaks
Clearlake
Cloverdale
Clovis
Coarsegold
Colfax
Coloma
Colton
Columbia
Colusa
Commerce
Compton
Concord
Cordelia
Corning
Corona
Corona del Mar
Coronado
Corralitos
Corte Madera
Costa Mesa
Cotati
Coto de Caza
Covina
Crescent City
Crestline
Crockett
Culver City
Cupertino
Cutten
Cypress
Daly City
Dana Point
Danville
Davis
Del Mar
Desert Hot Springs
Diamond Bar
Diamond Springs
Dobbins
Dominguez Hills
Dove Canyon
Downey
Duarte
Dublin
Durham
East Palo Alto
Edwards
Edwards AFB
El Cajon
El Camino Village
El Centro
El Cerrito
El Dorado
El Dorado Hills
El Granada
Elk
El Grove
El Macero
El Monte
El Segundo
Elk Sobrante
El Toro
Emeryville
Encinitas
Encino
Escondido
Etiwanda
Etna
Eureka
Exeter
Fairfax
Fairfield
Fair Oaks
Fallbrook
Felton
Ferndale
Fieldbrook
Fillmore
Flournoy
Folsom
Fontana
Foothill Ranch
Foresthill
Forest Ranch
Fort Bragg
Fortuna
Foster City
Fountain Valley
Frazier Park
Freedom
Fremont
Fresno
Frogtown
Fullerton
Galt
Garberville
Gardena
Gardena Grove
Gilroy
Glendale
Glendora
Glen Ellen
Glenn
Gold River
Goleta
Granada Hills
Grand Terrace
Grass Valley
Greenbrae
Groveland
Grover Beach
Gualala
Guerneville
Hacienda Heights
Half Moon Bay
Hanford
Harbor City
Hawthorne
Hayfork
Hayward
Healdsburg
Hemet
Hercules
Hermosa Beach
Hesperia
Highland
Hinkley
Hollister
Hollywood
Homeland
Honcut
Humboldt
Huntington Beach
Huntington Park
Idyllwild
Imperial
Imperial Beach
Independence
Indian Wells
Indio
Inglewood
Inverness
Ione
Irvine
Irwindale
Isla Vista
Isleton
Jackson
Jacumba
Jamestown
Jamul
Jenner
Joshua Tree
Julian
Kelseyville
Kensington
Kentfield
Kenwood
King City
Klamath
Klamath River
La Canada
La Canada Flintridge
La Crescenta
La Habra
La Honda
La Jolla
La Mesa
La Mirada
La Palma
La Quinta
La Verne
Ladera Ranch
Lafayette
Laguna Beach
Laguna Hills
Laguna Niguel
Lake Almanor
Lake Arrowhead
Lake City
Lake Elsinore
Lake Forest
Lake Isabella
Lakeport
Lakeside
Lake Tahoe
Lakeview Terrace
Lakewood
Lamont
Lancaster
Larkspur
Lathrop
Lawndale
Leggett Valley
Lemon Grove
Lemoore
Lewiston
Littlerock
Livermore
Llano
Lodi
Loleta
Lomita
Lompoc
Long Beach
Loomis
Los Alamitos
Los Altos
Los Altos Hills
Los Angeles
Los Banos
Los Gatos
Los Osos
Lotus
Lower Lake
Magalia
Malibu
Mammoth Lakes
Manhattan Beach
Manteca
Manton
Marina
Marina del Rey
Mariposa
Martinez
Marysville
McClellan AFB
McKinleyville
Meadow Vista
Mendocino
Menlo Park
Merced
Middletown
Midway City
Millbrae
Mill Valley
Milpitas
Mira Loma
Mission Hills
Mission Viejo
Modesto
Moffett Field
Mojave
Monarch Beach
Mono Hot Springs
Monrovia
Montague
Montara
Montclair
Montebello
Montecito
Monterey
Monterey Park
Monte Sereno
Montrose
Moorpark
Moraga
Moreno Valley
Morgan Hill
Morro Bay
Moss Beach
Mount Shasta
Mount Wilson
Mountain Ranch
Mountain View
Murrieta
Napa
National City
Nevada City
New Almaden
Newark
Newbury Park
Newhall
Newport
Newport Beach
Nicasio
Nice
Nipomo
Norco
North Highlands
North Hollywood
North Manhattan Beach
Northridge
Norwalk
Novato
Oakdale
Oakhurst
Oakland
Oakley
Oak Park
Occidental
Oceanside
Ojai
Ontario
Orange
Orangevale
Oregon House
Orinda
Oroville
Oxnard
Pacheco
Pacifica
Pacific Beach
Pacific Grove
Pacific Palisades
Pacoima
Padadena
Palermo
Palmdale
Palm Desert
Palm Springs
Palo Alto
Palo Cedro
Palos Verdes
Paradise
Paramount
Pasadena
Paso Robles
Patterson
Pebble Beach
Penn Valley
Perris
Petaluma
Pico Rivera
Piedmont
Pinole
Pioneer
Pismo Beach
Pittsburg
Placentia
Placerville
Playa del Rey
Pleasant Hill
Pleasanton
Plymouth
Point Arena
Point Richmond
Pomona
Port Hueneme
Portola Hills
Portola Valley
Potter Valley
Poway
Prather
Quartz Hill
Quincy
Ramona
Rancho Bernardo
Rancho Cordova
Rancho Cucamonga
Rancho Dominguez
Rancho La Costa
Rancho Mirage
Rancho Palos Verdes
Rancho Santa Fe
Rancho Santa Margarita
Red Bluff
Redding
Redlands
Redondo Beach
Redway
Redwood City
Redwood Shores
Rescue
Reseda
Rialto
Richmond
Ridgecrest
Ripon
Riverbank
Riverside
Rocklin
Rohnert Park
Rolling Hills Estates
Rosamond
Rosemead
Roseville
Ross
Running Springs
Sacramento
Salida
Salinas
Salton City
San Anselmo
San Bernardino
San Bruno
San Carlos
San Clemente
San Diego
San Dimas
San Fernando
San Francisco
San Gabriel
San Gregorio
San Jacinto
San Jose
San Juan Bautista
San Juan Capistrano
San Leandro
San Lorenzo
San Luis Obispo
San Marcos
San Marino
San Martin
San Mateo
San Pablo
San Pedro
San Rafael
San Ramon
San Ysidro
Sanger
Santa Ana
Santa Barbara
Santa Barbara-by-the-Sea
Santa Clara
Santa Clarita
Santa Cruz
Santa Fe Springs
Santa Margarita
Santa Maria
Santa Monica
Santa Paula
Santa Rosa
Santa Ynez
Santee
Saratoga
Saugus
Sausalito
Scotia
Scotts Valley
Sea Beach
Seal Ranch
Seaside
Sebastopol
Shafter
Shelter Cove
Sherman
Sherman Oaks
Shingle Springs
Sierra Madre
Signal Hill
Silverado
Silver Strand Beach
Simi Valley
Skyforest
Solana Beach
Soledad
Solvang
Somerset
Sonoma
Sonora
Soquel
South El Monte
South Gate
South Lake Tahoe
South Pasadena
South San Francisco
South San Gabriel
Spring Valley
Springville
St. Helena
Stanford
Stanislaus
Stockton
Studio City
Suisun
Suisun City
Summerland
Sun City
Sunland
Sunnyvale
Sunol
Sunset Beach
Sun Valley
Surfside
Sylmar
Taft
Tahoe City
Tahoe Vista
Tarzana
Tecopa
Tehachapi
Temecula
Temple City
Templeton
Thousand Oaks
Three Rivers
Tiburon
Tierrasanta
Toluca Lake
Topanga
Torrance
Tracy
Trinidad
Truckee
Tujunga
Tulare
Turlock
Tustin
Twain Harte
Twentynine Palms
Ukiah
Union City
Universal City
Upland
Vacaville
Valencia
Vallejo
Valley Center
Valley Glen
Valley Village
Van Nuys
Venice
Venice Beach
Ventura
Vernalis
Victor
Victorville
Villa Park
Vineburg
Visalia
Vista
Walnut
Walnut Creek
Warm Springs
Watsonville
Weaverville
Weed
West Covina
West Hills
West Hollywood
Westlake
Westlake Village
West Lancaster
West Los Angeles
West Menlo Park
Westminster
West Sacramento
West Tustin
Westwood
Westwood Village
Whitmore
Whittier
Wildomar
Willits
Wilmington
Windsor
Winnetka
Woodland
Woodland Hills
Woodside
Yorba Linda
Yountville
Yreka
Yuba City
Yucaipa
Yucca Valley