See How Much Money We Can Save You!
New York Debt Consolidation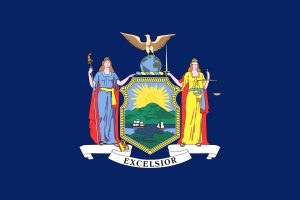 New York Credit Counseling Can Lend a Helping Hand
Falling into a deep hole of debt is easy, but climbing out is hard when you do it alone. At CreditGUARD of America, we're there when you need a helping hand. We understand how today's financial obligations can easily lead to mounting debt. Paying for medical insurance, car loans, mortgage payments, and all the incidentals that come along with life can quickly add up. Today, many people are stressed with their financial circumstances, and either can't pay their bills or are soon to fall behind. When you add the uncertainty of a job position or loss of a job, it can be quite overwhelming. Our goal is to provide you with effective solutions for stress-free living. We'll work closely with you to devise a plan that eliminates debt from your life.
Our Programs and New York Debt Consolidation
Our debt consolidation program has provided credit card debt relief for many. Under this program, our expert financial counselors will work with your creditors to negotiate low monthly payments that you can afford with your income. All of your credit card bills will be combined for one convenient payment. During negotiations with your creditors, our counselors will advocate for lower interest rates along with the removal of any penalty fees for non-payment. Keep in mind that our certified financial counselors will review all of your secured and unsecured debts to come up with the best solution for your financial circumstances.
Get New York Debt Relief Today
From Buffalo to New York City, we are by your side during difficult financial times and will give you peace of mind. Whether you need credit counseling or a debt management plan, you'll find our experts have the know-how to help. If you'd like to learn more about debt consolidation in New York, you can call us at 1-800-589-1643 or fill out our online form. Our staff is always happy to help, and you'll be treated with courtesy and respect. Also, you're never under any obligation.
Real Client Success Stories from New York
A New Rochelle, New York client saved an estimated $17,233.30
A Bronx, New York client saved an estimated $500.95
A Coram, New York client saved an estimated $22,603.67
A Brooklyn, New York client saved an estimated $16,917.78
A Rockville Center, New York client saved an estimated $3,667.03
A Astoria, New York client saved an estimated $29,294.85
A Middle Grove, New York client saved an estimated $17,479.36
A Glen Head, New York client saved an estimated $3,177.23
A Hopewell, New York client saved an estimated $21,212.45
A Yonkers, New York client saved an estimated $5,961.96
New York Statistics

| | |
| --- | --- |
| Average New York persons per household | 2.38 |
| Average New York client age | 47 |
| Average New York client annual income | $32,763.77 |
| Average New York client annual expenses | $28,637.84 |
| Average New York client total debt | $15,476.57 |
| Average New York client savings | $18,332.96 |
A Basom, New York client owed $10,600 in unsecured debt. She lost her job, had a large reduction in income and is now divorced. She could no longer afford the monthly payments. Seeing no way out, she was so thrilled with our program. We were able to save her $1200 per month and over $6800 in interest. With our help, she got out of debt in 3 years and seven months as opposed to 18 years.
We got a call from an elderly client from Hammondsport, New York living on Social Security alone. Her four credit cards totaled approximately $3,400 in unsecured debt. Now, she is pleased with her lowered monthly payment and is excited about being debt free in about three years so she can spend more on her granddaughters!
A Hudson, New York resident was referred to our program by a friend. She was on a fixed income living paycheck-to-paycheck and had overextended lines of credit. She had started opening cards, using them to build her credit; this backfired on her, and she is having a hard time paying down her accounts. She owed $6000 in credit card debt, and her credit was bad. We were able to save her $5,000 in interest, and she paid her debts off 12 years sooner than expected!
We were contacted by a mother and daughter pair, residing in Long Island, New York. They were both interested in the program, each having over $50,000 in credit card debt. The mother had approximately six credit cards, the highest with a balance being well over $25,000. The daughter, with the same number of cards, had a card with a balance of over $25,000. The mother is a retired schoolteacher with a disability that forced her to retire early, reducing her expected pension amount. The daughter suffers from Crohn's disease and is currently unemployed. Having such disability has made searching for employment difficult. Thankfully, we were able to help both ladies with their budgets, living expenses and a debt consolidation program that brought their payments to a reasonable number that they can afford.
Learn More about Our Debt Consolidation and Credit Counseling Services in:
Other Cities We Serve:
Accord
Accord
Adams village
Adams Center
Addison village
Afton village
Airmont village
Akron village
Albany
Albertson
Albion village
Alden village
Alexander village
Alexandria Bay village
Alfred village
Allegany village
Almond village
Altamont village
Altmar village
Altona
Amagansett
Amenia
Ames village
Amityville village
Amsterdam
Andes village
Andover village
Angelica village
Angola village
Angola on the Lake
Antwerp village
Apalachin
Aquebogue
Arcade village
Ardsley village
Argyle village
Arkport village
Arlington
Armonk
Asharoken village
Athens village
Atlantic Beach village
Attica village
Auburn
Aurora village
Au Sable Forks
Averill Park
Avoca village
Avon village
Babylon village
Bainbridge village
Baiting Hollow
Baldwin
Baldwin Harbor
Baldwinsville village
Ballston Spa village
Balmville
Bardonia
Barker village
Barneveld village
Barnum Island
Batavia
Bath village
Baxter Estates village
Bay Park
Bayport
Bay Shore
Bayville village
Baywood
Beacon
Beaverdam Lake-Salisbury Mills
Bedford
Bellerose village
Bellerose Terrace
Belle Terre village
Bellmore
Bellport village
Belmont village
Bemus Point village
Bergen village
Bethpage
Big Flats
Big Flats Airport
Billington Heights
Binghamton
Black River village
Blasdell village
Blauvelt
Bloomfield village
Bloomingburg village
Blue Point
Bohemia
Bolivar village
Boonville village
Brasher Falls-Winthrop
Brentwood
Brewerton
Brewster village
Brewster Hill
Briarcliff Manor village
Bridgehampton
Bridgeport
Bridgewater village
Brighton
Brightwaters village
Brinckerhoff
Broadalbin village
Brockport village
Brocton village
Bronxville village
Brookhaven
Brookville village
Brownville village
Brushton village
Buchanan village
Buffalo
Burdett village
Burke village
Cairo
Calcium
Caledonia village
Callicoon
Calverton
Cambridge village
Camden village
Camillus village
Canajoharie village
Canandaigua
Canaseraga village
Canastota village
Candor village
Canisteo village
Canton village
Cape Vincent village
Carle Place
Carmel Hamlet
Carthage village
Cassadaga village
Castile village
Castleton-on-Hudson village
Castorland village
Cato village
Catskill village
Cattaraugus village
Cayuga village
Cayuga Heights village
Cazenovia village
Cedarhurst village
Celoron village
Centereach
Center Moriches
Centerport
Central Islip
Central Square village
Central Valley
Centre Island village
Champlain village
Chappaqua
Chateaugay village
Chatham village
Chaumont village
Cheektowaga
Cherry Creek village
Cherry Valley village
Chester village
Chestnut Ridge village
Chittenango village
Churchville village
Clarence Center
Clark Mills
Claverack-Red Mills
Clayton village
Clayville village
Cleveland village
Clifton Springs village
Clinton village
Clintondale
Clyde village
Cobleskill village
Coeymans
Cohocton village
Cohoes
Cold Brook village
Cold Spring village
Cold Spring Harbor
Colonie village
Commack
Congers
Constableville village
Constantia
Cooperstown village
Copake Lake
Copenhagen village
Copiague
Coram
Corfu village
Corinth village
Corning
Cornwall on Hudson village
Cortland
Cortland West
Country Knolls
Cove Neck village
Coxsackie village
Cragsmoor
Croghan village
Crompond
Croton-on-Hudson village
Crown Heights
Crugers
Cuba village
Cumberland Head
Cutchogue
Dannemora village
Dansville village
Deer Park
Deferiet village
Delanson village
Delevan village
Delhi village
Delmar
Depauville
Depew village
Deposit village
Dering Harbor village
DeRuyter village
Dexter village
Dix Hills
Dobbs Ferry village
Dolgeville village
Dover Plains
Dresden village
Dryden village
Duane Lake
Duanesburg
Dundee village
Dunkirk
Earlville village
East Atlantic Beach
East Aurora village
Eastchester
East Farmingdale
East Garden City
East Glenville
East Greenbush
East Hampton village
East Hampton North
East Hills village
East Islip
East Ithaca
East Kingston
East Marion
East Massapequa
East Meadow
East Moriches
East Nassau village
East Northport
East Norwich
East Patchogue
Eastport
East Quogue
East Randolph village
East Rochester village
East Rockaway village
East Shoreham
East Syracuse village
East Williston village
Eatons Neck
Eden
Edwards village
Elba village
Elbridge village
Ellenville village
Ellicottville village
Ellisburg village
Elma Center
Elmira
Elmira Heights village
Elmont
Elmsford village
Elwood
Endicott village
Endwell
Esperance village
Evans Mills village
Fabius village
Fair Haven village
Fairmount
Fairport village
Fairview CDP (Dutchess County)
Fairview CDP (Westchester County)
Falconer village
Farmingdale village
Farmingville
Farnham village
Fayetteville village
Fire Island
Firthcliffe
Fishers Island
Fishkill village
Flanders
Fleischmanns village
Floral Park village
Florida village
Flower Hill village
Fonda village
Forest Home
Forestville village
Fort Ann village
Fort Drum
Fort Edward village
Fort Johnson village
Fort Montgomery
Fort Plain village
Fort Salonga
Frankfort village
Franklin village
Franklin Square
Franklinville village
Fredonia village
Freeport village
Freeville village
Frewsburg
Friendship
Fulton
Fultonville village
Gainesville village
Galeville
Galway village
Gang Mills
Garden City village
Garden City Park
Garden City South
Gardiner
Gardnertown
Gasport
Gates-North Gates
Geneseo village
Geneva
Germantown
Ghent
Gilbertsville village
Gilgo-Oak Beach-Captree
Glasco
Glen Cove
Glen Head
Glen Park village
Glens Falls
Glens Falls North
Glenwood Landing
Gloversville
Golden's Bridge
Gordon Heights
Goshen village
Gouverneur village
Gowanda village
Grand View-on-Hudson village
Granville village
Great Bend
Great Neck village
Great Neck Estates village
Great Neck Gardens
Great Neck Plaza village
Great River
Greece
Greene village
Green Island village
Greenlawn
Greenport village
Greenport West
Greenvale
Greenville CDP (Greene County)
Greenville CDP (Westchester County)
Greenwich village
Greenwood Lake village
Groton village
Hagaman village
Halesite
Hamburg village
Hamilton village
Hammond village
Hammondsport village
Hampton Bays
Hampton Manor
Hancock village
Hannibal village
Harbor Hills
Harbor Isle
Harriman village
Harris Hill
Harrison village
Harrisville village
Hartsdale
Hastings-on-Hudson village
Hauppauge
Haverstraw village
Haviland
Hawthorne
Head of the Harbor village
Hempstead village
Heritage Hills
Herkimer village
Hermon village
Herricks
Herrings village
Heuvelton village
Hewlett
Hewlett Bay Park village
Hewlett Harbor village
Hewlett Neck village
Hicksville
High Falls
Highland
Highland Falls village
Highland Mills
Hillburn village
Hillcrest
Hillside
Hillside Lake
Hilton village
Hobart village
Holbrook
Holland
Holland Patent village
Holley village
Holtsville
Homer village
Honeoye Falls village
Hoosick Falls village
Hopewell Junction
Hornell
Horseheads village
Horseheads North
Houghton
Hudson
Hudson Falls village
Hunter village
Huntington
Huntington Bay village
Huntington Station
Hurley
Ilion village
Interlaken village
Inwood
Irondequoit
Irvington village
Islandia village
Island Park village
Islip
Islip Terrace
Ithaca
Jamesport
Jamestown
Jamestown West
Jefferson Heights
Jefferson Valley-Yorktown
Jeffersonville village
Jericho
Johnson City village
Johnstown
Jordan village
Kaser village
Keeseville village
Kenmore village
Kensington village
Kerhonkson
Kinderhook village
Kings Park
Kings Point village
Kingston
Kiryas Joel village
Lackawanna
Lacona village
La Fargeville
Lake Carmel
Lake Erie Beach
Lake George village
Lake Grove village
Lake Katrine
Lakeland
Lake Luzerne-Hadley
Lake Mohegan
Lake Placid village
Lake Ronkonkoma
Lake Success village
Lakeview
Lakewood village
Lancaster village
Lansing village
Larchmont village
Lattingtown village
Laurel
Laurel Hollow village
Laurens village
Lawrence village
Leeds
Leicester village
Le Roy village
Levittown
Lewiston village
Liberty village
Lido Beach
Lima village
Lime Lake-Machias
Limestone village
Lincolndale
Lincoln Park
Lindenhurst village
Lisle village
Little Falls
Little Valley village
Liverpool village
Livingston Manor
Livonia village
Lloyd Harbor village
Lockport
Locust Valley
Lodi village
Long Beach
Lorenz Park
Lowville village
Lynbrook village
Lyncourt
Lyndonville village
Lyon Mountain
Lyons village
Lyons Falls village
Macedon village
McGraw village
Madison village
Mahopac
Malden
Malone village
Malverne village
Malverne Park Oaks
Mamaroneck village
Manchester village
Manhasset
Manhasset Hills
Manlius village
Mannsville village
Manorhaven village
Manorville
Marathon village
Marcellus village
Margaretville village
Mariaville Lake
Marlboro
Massapequa
Massapequa Park village
Massena village
Mastic
Mastic Beach
Matinecock village
Mattituck
Mattydale
Maybrook village
Mayfield village
Mayville village
Mechanicstown
Mechanicville
Medford
Medina village
Medusa
Melrose Park
Melville
Menands village
Meridian village
Merrick
Mexico village
Middleburgh village
Middle Island
Middleport village
Middletown
Middleville village
Milford village
Millbrook village
Miller Place
Millerton village
Mill Neck village
Millport village
Milton CDP (Saratoga County)
Milton CDP (Ulster County)
Mineola village
Minetto
Mineville-Witherbee
Minoa village
Mohawk village
Monroe village
Monsey
Montauk
Montebello village
Montgomery village
Monticello village
Montour Falls village
Mooers
Moravia village
Moriches
Morris village
Morrisonville
Morristown village
Morrisville village
Mount Ivy
Mount Kisco village
Mount Morris village
Mount Sinai
Mount Vernon
Munnsville village
Munsey Park village
Munsons Corners
Muttontown village
Myers Corner
Nanuet
Napanoch
Napeague
Naples village
Narrowsburg
Nassau village
Natural Bridge
Nedrow
Nelliston village
Nelsonville village
Nesconset
Newark village
Newark Valley village
New Berlin village
Newburgh
New Cassel
New City
Newfane
Newfield Hamlet
New Hartford village
New Hempstead village
New Hyde Park village
New Paltz village
Newport village
New Rochelle
New Square village
New Suffolk
New Windsor
New York
New York Mills village
Niagara Falls
Nichols village
Niskayuna
Nissequogue village
Niverville
Norfolk
North Amityville
Northampton
North Babylon
North Ballston Spa
North Bay Shore
North Bellmore
North Bellport
North Boston
North Collins village
Northeast Ithaca
North Great River
North Haven village
North Hills village
North Hornell village
North Lindenhurst
North Lynbrook
North Massapequa
North Merrick
North New Hyde Park
North Patchogue
Northport village
North Sea
North Syracuse village
North Tonawanda
North Valley Stream
Northville village
Northville
North Wantagh
Northwest Harbor
Northwest Ithaca
Norwich
Norwood village
Noyack
Nunda village
Nyack village
Oakdale
Oakfield village
Ocean Beach village
Oceanside
Odessa village
Ogdensburg
Olcott
Old Bethpage
Old Brookville village
Old Field village
Old Westbury village
Olean
Oneida
Oneida Castle village
Oneonta
Orangeburg
Orange Lake
Orchard Park village
Orient
Oriskany village
Oriskany Falls village
Ossining village
Oswego
Otego village
Otisville village
Ovid village
Owego village
Oxford village
Oyster Bay
Oyster Bay Cove village
Painted Post village
Palatine Bridge village
Palenville
Palmyra village
Panama village
Parc
Parish village
Patchogue village
Pattersonville-Rotterdam Junction
Pawling village
Peach Lake
Pearl River
Peconic
Peekskill
Pelham village
Pelham Manor village
Penn Yan village
Perry village
Perrysburg village
Peru
Phelps village
Philadelphia village
Philmont village
Phoenicia
Phoenix village
Piermont village
Pike village
Pine Bush
Pine Hill
Pine Plains
Pittsford village
Plainedge
Plainview
Plandome village
Plandome Heights village
Plandome Manor village
Plattekill
Plattsburgh
Plattsburgh West
Pleasant Valley
Pleasantville village
Poestenkill
Point Lookout
Poland village
Pomona village
Poquott village
Port Byron village
Port Chester village
Port Dickinson village
Port Ewen
Port Henry village
Port Jefferson village
Port Jefferson Station
Port Jervis
Port Leyden village
Portville village
Port Washington
Port Washington North village
Potsdam village
Poughkeepsie
Preston-Potter Hollow
Prospect village
Pulaski village
Putnam Lake
Quioque
Quogue village
Randolph village
Ransomville
Rapids
Ravena village
Red Creek village
Redford
Red Hook village
Red Oaks Mill
Redwood
Remsen village
Remsenburg-Speonk
Rensselaer
Rensselaer Falls village
Rhinebeck village
Richburg village
Richfield Springs village
Richmondville village
Richville village
Ridge
Rifton
Ripley
Riverhead
Riverside village
Riverside
Rochester
Rock Hill
Rockville Centre village
Rocky Point
Rome
Ronkonkoma
Roosevelt
Roscoe
Rosendale Village
Roslyn village
Roslyn Estates village
Roslyn Harbor village
Roslyn Heights
Rotterdam
Round Lake village
Rouses Point village
Rushville village
Russell Gardens village
Rye
Rye Brook village
Sackets Harbor village
Saddle Rock village
Saddle Rock Estates
Sagaponack
Sag Harbor village
St. Bonaventure
St. James
St. Johnsville village
Salamanca
Salem village
Salisbury
Saltaire village
Sand Ridge
Sands Point village
Sandy Creek village
Saranac Lake village
Saratoga Springs
Saugerties village
Saugerties South
Savona village
Sayville
Scarsdale village
Schaghticoke village
Schenectady
Schoharie village
Schuylerville village
Scotchtown
Scotia village
Scotts Corners
Scottsville village
Sea Cliff village
Seaford
Searingtown
Selden
Seneca Falls village
Seneca Knolls
Setauket-East Setauket
Sharon Springs village
Shelter Island
Shelter Island Heights
Shenorock
Sherburne village
Sherman village
Sherrill
Shinnecock Hills
Shirley
Shokan
Shoreham village
Shortsville village
Shrub Oak
Sidney village
Silver Creek village
Silver Springs village
Sinclairville village
Skaneateles village
Sleepy Hollow village
Sloan village
Sloatsburg village
Smallwood
Smithtown
Smyrna village
Sodus village
Sodus Point village
Solvay village
Sound Beach
Southampton village
South Corning village
South Dayton village
South Fallsburg
South Farmingdale
South Floral Park village
South Glens Falls village
South Hempstead
South Hill
South Huntington
South Lockport
South Nyack village
Southold
Southport
South Valley Stream
Spackenkill
Speculator village
Spencer village
Spencerport village
Springs
Spring Valley village
Springville village
Staatsburg
Stamford village
Stannards
Star Lake
Stewart Manor village
Stillwater village
Stone Ridge
Stony Brook
Stony Point
Stottville
Suffern village
Sylvan Beach village
Syosset
Syracuse
Tannersville village
Tappan
Tarrytown village
Terryville
Theresa village
Thiells
Thomaston village
Thornwood
Tillson
Tivoli village
Tonawanda
Tonawanda
Town Line
Tribes Hill
Troy
Trumansburg village
Tuckahoe
Tuckahoe village
Tully village
Tupper Lake village
Turin village
Tuxedo Park village
Unadilla village
Uniondale
Union Springs village
Unionville village
University Gardens
Upper Brookville village
Upper Nyack village
Utica
Vails Gate
Valatie village
Valhalla
Valley Cottage
Valley Falls village
Valley Stream village
Van Etten village
Vernon village
Verplanck
Victor village
Victory village
Village Green
Village of the Branch village
Viola
Voorheesville village
Waddington village
Wading River
Wainscott
Walden village
Walker Valley
Wallkill
Walton village
Walton Park
Wampsville village
Wantagh
Wappingers Falls village
Warrensburg
Warsaw village
Warwick village
Washington Heights
Washingtonville village
Waterford village
Waterloo village
Watermill
Watertown
Waterville village
Watervliet
Watkins Glen village
Waverly village
Wayland village
Webster village
Weedsport village
Wellsburg village
Wellsville village
Wesley Hills village
West Babylon
West Bay Shore
Westbury village
West Carthage village
West Elmira
West End
Westfield village
West Glens Falls
Westhampton
Westhampton Beach village
West Hampton Dunes village
West Haverstraw village
West Hempstead
West Hills
West Hurley
West Islip
Westmere
West Nyack
Weston Mills
West Point
West Sand Lake
West Sayville
West Seneca
Westvale
West Winfield village
Wheatley Heights
Whitehall village
White Plains
Whitesboro village
Whitney Point village
Williamsville village
Williston Park village
Wilson village
Windham
Windsor village
Wolcott village
Woodbury
Woodmere
Woodridge village
Woodsburgh village
Woodstock
Wurtsboro village
Wyandanch
Wynantskill
Wyoming village
Yaphank
Yonkers
Yorkshire
Yorktown Heights
Yorkville village
Youngstown village
Zena