See How Much Money We Can Save You!
Credit Counseling and Debt Consolidation in Hawaii
Clients We've helped in Hawaii
A Pearl City, Hawaii client saved an estimated $22,967.16
A Honolulu, Hawaii client saved an estimated $28,035.77
A Kaneohe, Hawaii client saved an estimated $6,495.20
A Kapaa, Hawaii client saved an estimated $32,613.61
A Waimanalo, Hawaii client saved an estimated $11,464.17
A Honolulu, Hawaii client saved an estimated $16,038.15
A Mililani, Hawaii client saved an estimated $17,835.86
A Waipahu, Hawaii client saved an estimated $33,976.21
A Iaea, Hawaii client saved an estimated $1,493.89
A Waimanalo, Hawaii client saved an estimated $43,620.71
We can help you get out of debt in Hawaii. Call us at 1-800-589-1643 to find out how!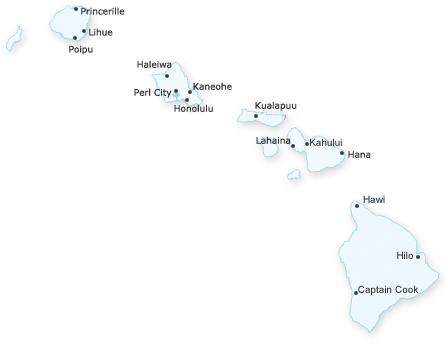 CreditGUARD Makes It Easy to Consolidate Debt
In this difficult economy, debt and poor credit can strike at any time. If you find yourself struggling to overcome your unsecured debts, CreditGUARD can help get your finances back on track with its debt consolidation and money management services.
CreditGUARD: Providing Hawaii Credit Counseling Solutions for 20 Years
As a trusted nonprofit enterprise with 20 years of credit counseling experience, CreditGUARD offers an efficient and personalized approach to Hawaii debt consolidation. Our organization's well-trained credit counselors specialize in crafting comprehensive debt consolidation plans to fit your family's financial needs. We also administer credit counseling services like personal budgeting and money management. We're ready to do everything possible to make your escape from debt quick and painless.
CreditGUARD's professional counselors can help you pay down your debts in a timely fashion and teach you how to set aside adequate savings for future expenses. We can also help you set up a monthly budget that stretches your income and keeps your expenses low. With all of these resources at your disposal, you'll be glad that you chose CreditGUARD.
Get Fast Debt Consolidation in Hawaii with CreditGUARD
Regardless of how much you owe your creditors, CreditGUARD will help you get back on your feet. No Hawaii debt consolidation job is too big for our seasoned credit counselors. When you enroll in our debt consolidation program, your counselor will craft a customized repayment plan that may enable you to pay down your debts in just a few years.
To do this, we'll combine your existing debt obligations into a single monthly payment with a reduced interest rate. You'll be responsible for making just one affordable, easy-to-remember payment each month. This payment will include your medical debts, store credit cards, regular credit cards, and more. To begin your personalized program of credit counseling, call CreditGUARD at 1-800-589-1643 or complete the online form now.
Hawaii Statistics
| | |
| --- | --- |
| Average Hawaii persons per household | 2.47 |
| Average Hawaii client age | 48 |
| Average Hawaii client annual income | $32,261.60 |
| Average Hawaii client annual expenses | $27,560.80 |
| Average Hawaii client total debt | $15,083.38 |
| Average Hawaii client savings | $17,488.17 |
A Hawaii Client's Story
Back in September, I spoke with a client from Honolulu, Hawaii. At that time she was current, making a little more than minimum payments, and was doing fine on her cards. The economy has been rough, though, and now she has lost a significant portion of her income, leading her to use her credit cards to maximum. After 8 months, she started to see she will not be able to pay off the creditors on her own, and if any significant situation happens, she will fall behind. One creditor did work with her directly, but the rest keep raising her interest rates. I was able to work out a program, leaving the account that already started a payment arrangement with her out of our plan, and she kept a card for emergency purposes. The other $18,000 in credit card debt will only take 4 years and 3 months with minimal payments to be paid in full. Now she can focus on work and making ends meet, and is happy she kept our information handy.
From: Hawaii Standard CGA Contract
Page 4 #23. CGA does not receive monthly statement from your creditors. It is the client's responsibility to monitor the monthly statements from their creditors as well as from CGA and to report any insistencies to CGA immediately.