See How Much Money We Can Save You!
Credit Counseling and Debt Consolidation in District of Columbia
District of Columbia residents saved in interest and debt with CreditGUARD of America.
Clients We've helped in District of Columbia
No Rows Returned for SQL select TOP 10 city, savings from client_savings_demographics where state = 'dc' and savings > 100 ORDER BY NEWID()
We can help you get out of debt in District of Columbia. Call us at 1-800-589-1643 to find out how!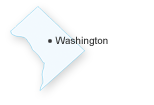 Fast Solutions with District of Columbia Credit Counseling
CreditGUARD of America's District of Columbia credit counseling services are designed for all people with credit issues. We understand that life can happen fast, with unexpected events like the loss of a job having a negative impact on your financial situation.
This is why we offer fast, effective debt solutions such as debt consolidation and credit counseling. Our goal is to provide you with the knowledge and tools you need to restore your finances quickly and easily. No matter how dire your financial situation may be, our certified credit counselors will create a plan tailored to fit your needs.
How Our Service Can Help
Our District of Columbia debt consolidation program will allow you to combine multiple debts into one monthly payment at a reduced interest rate. You'll be able to pay your bills on time and get out of debt quickly. Regardless of how much credit card debt you've amassed, you are still eligible for our program. If you're looking for a solution to your credit woes, our debt consolidation in District of Columbia has helped many people become debt-free.
With our money management and District of Columbia credit counseling resources, you'll learn valuable tips for taking out a mortgage, financing a car, saving for college, and much more. We'll help you devise a budget so that you never have to worry about getting out of massive debt again.
Get the Guidance You Need
CreditGUARD of America, Inc. can provide you with peace of mind knowing that your finances are in good hands. For over 20 years, we've been helping people with all types of credit issues. You can call us at 1-800-589-1643 to discuss your road back to financial independence or fill out our online form today for an obligation-free consultation.
District of Columbia Statistics
A Washington DC Client's Story
A mother of four in Washington DC who is going through a divorce, called CreditGuard of America for assistance. Last year she was forced to close her business due to the economy. She is 3 months behind on approximately $5,000 in credit card debt. Besides losing sleep, her phone is constantly ringing with creditor calls. Before this takes a toll on her health, we were able to consolidate her accounts in to one low monthly payment saving her thousands of dollars in interest and fees.
From: District of Columbia Standard CGA Contract
Page 4 #14 Client may examine account records during normal business hours at our normal place of business or by requesting copies of Clients records by mail or facsimile.