See How Much Money We Can Save You!
Credit Help for Veterans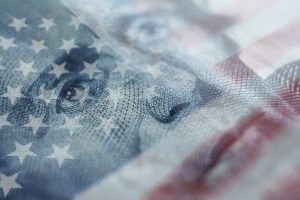 According to a recent study, military veterans experience credit problems at a higher rate than the civilian population. Other military debt problems include late mortgage payments, underwater mortgages and employment problems. While there are government programs to help veterans with their finances, they don't offer the same support as CreditGUARD. Read on to learn the differences between government programs and CreditGUARD's nonprofit debt management program for veterans.
U.S. Government Assistance
There are government programs. If you're a veteran or a survivor of a deceased service member, investigate the government-sponsored programs available that provide financial help and incentives.
Some of these benefits include:
Disability compensation

Dependency and indemnity compensation

Special monthly compensation

Adapted housing grants

Service-disabled veterans' insurance

Veterans' mortgage life insurance

Education and training

Vocational rehabilitation
For more information on these programs, contact the Department of Veterans Affairs.
How CreditGUARD Can Help
While these programs offer various types of assistance, they don't address credit problems for veterans. If you're a veteran in a difficult financial situation due to debt and credit problems, CreditGUARD is here for you. Our military debt consolidation program is a nonprofit solution for active service members as well as veterans who're struggling with their finances.
If you've gotten behind on your monthly bill payments or have started getting harassing collections calls, you are not alone. At CreditGUARD, we've helped thousands of clients like you get back on their feet and on the road to a better financial future. What we offer isn't traditional debt consolidation. Most companies offer debt consolidation loans. With CreditGUARD, we'll never offer you a loan. We've found that most often, debt consolidation loans actually hurt people. How? Once the debt is consolidated in a loan, all the credit on your cards is then freed up to be spent again. When this happens, you essentially double your debt. We offer nonprofit debt management, a safe alternative to predatory consolidation loans.
Credit Counseling & Debt Management for Veterans
Nonprofit debt management may sound like a confusing topic, so here are a few things to expect from our program:
No new loans

One easy & affordable monthly payment

Stop harassing collections calls

Get help with budgeting

Ongoing financial education

Negotiate lowered interest on your debt

Get out of debt faster

Peace of mind knowing you're in good hands
We understand that asking for help isn't always an easy option. We're here to tell you that, with CreditGUARD, there's no judgement. No financial problem, big or small, is too much for our certified credit counselors. Our trained professionals are ready to help you take the next step toward your financial future and help get your life back on track. Take the next step and call us today!
Also See…
For more information on identity theft, please visit: